Spring Flowers
March 7, 2012
Winter has finally begun fading to spring. With Boston reaching 60 degrees tomorrow and friends buzzing about weekends on Nantucket, I officially have the fever. As you know, I've spent the week revamping our home. My favorite needlepoint anchor pillow is back on the sofa, the windows are open and I've switched out heavy sweaters and boots for neon silk and ballet flats.
But the missing details I've been craving most are beautifully designed flowers dotting our home.  Rununculus, anemones, garden roses and zinnias are just a few of my favorites.
And recently, I've fallen hard for these blooms by Marc Hall Design.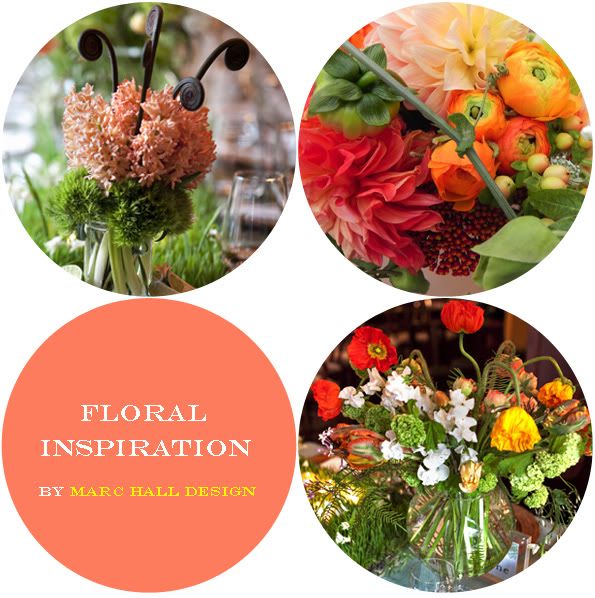 As much as I love his designs, I've also been inspired by his story. Marc Hall has fused his knowledge from his storied career path to found his own business. Ever since, he's been named a "Top Industry Innovator" by Biz Bash and counts European Royalty, a U.S. President, and professional athletes among his growing lists of clients.
I'm so proud to say that he's also a New England Native.
Don't you love an inspiring story?  And this one has such a very pretty ending.
Hope you are all having a fabulous Wednesday!
xx
(Photo credit: David Tucker Photography.)